We've created the highest-quality fantasy football Draft Kit
We're back with even more this year. While others have spent this spring on League of Legends, Korean Baseball and minor league golf, we've been focused on what we do best: Football.
Establish The Run was created by longtime fantasy experts, Evan Silva and Adam Levitan, with the goal of giving subscribers the most intelligent, thorough, timely and accurate football analysis on the internet. We sift through all the noise to bring you the information and analysis you actually need on draft day.
This year our goal is to maintain the quality of analysis our subscribers expect, while expanding and customizing our coverage to more fantasy formats. Whether your league is re-draft, full-PPR, auction, Dynasty, 2-QB or TE-premium, or even Best Ball we have you covered. 
When will we launch Draft Kit content?
Now. It will be constantly updated throughout the spring and summer. That means keeping existing content timely and adding new content.
How much does it cost?
$34.99, with an unbeatable $25 credit for an FFPC League. The effective price to you is only $9.99. Draft Kit Includes
---
Silva's constantly updating Top-150 list for drafting.
Silva's Positional Tiers for drafting. Aka "The Tiers of Evan."
Pat Kerrane's Dynasty Rankings, complete with age and contract status notes.
Deeper analysis from Silva, Levitan, Kerrane and Pat Thorman
Coming soon
Silva's Team-by-Team Previews, which include outlooks on every skill position player on each team.
Rankings for full-ppr, non-ppr, half-ppr, 2-QB and TE-premium formats.
Suggested auction values for all of the above formats.
Brandon Thorn's Offensive Line rankings and analysis.
Coming in August
Silva's Shy Away 40, his annual list of players to avoid at their market cost.
Silva's Sleepers and Busts, his annual breakdown of undervalued and overvalued players.
Levitan's Favorite Fliers, his annual list of his favorite players with an average draft position of 120.0 or later.
Levitan's Abusing the Default Rankings. Examining the default rankings in draft applets to gain an edge.
Recaps, results and live streams of actual mid- and high-stakes drafts from Silva and Levitan.
Additional content based on relevant topics and subscriber feedback Best Ball Content
---
Our Top-250, customizable to league format.
Silva's under the radar stacks for Best Ball tournaments.
Data-driven analysis on how many players to draft from each position.
Levitan's fragile players in Best Ball.
Live streams of mid- and high-stakes drafts.
About the FFPC Credit
---
FFPC is the go-to destination for serious season-long fantasy football players. FFPC offers leagues starting at $35 per entry all the way up to multi-million dollar national contests.
All ETR Draft Kit subscribers will get a $25 credit for an FFPC league.
After your Draft Kit purchase, you'll receive instructions via email on how to redeem your site credit.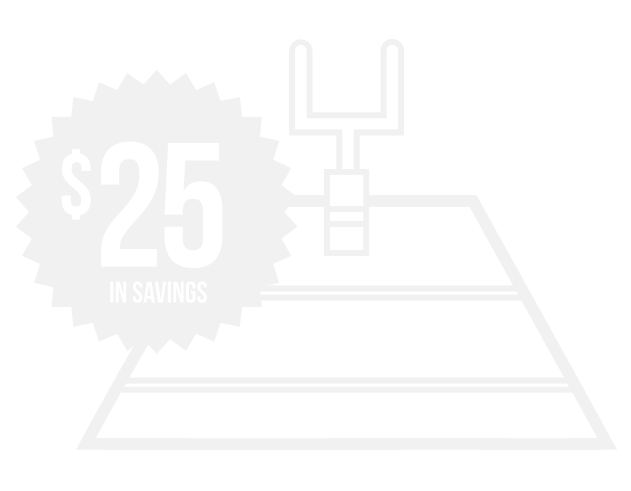 Establish The Run Draft Kit
---
$34.99/season
Renews annually at $34.99, cancel any time. Initial purchase comes comes with a $25 coupon for a FFPC premium league for all subscribers! Content available May 1 through NFL Week 1."