Each week in this space, we'll look at how fantasy football ADP has changed across real money drafts over the past week. The goal is to learn how drafters playing for cash prizes are reacting to news, injuries, and more to build their teams. Finally, at the bottom of the article, we will pull out the takeaways we think are important to understand from these moves.
To listen to a breakdown of this info in a short audio format, check out the Establish The Run Podcast (Episode released Monday afternoon).
We cover ADPs for Underdog Fantasy, FFPC, and NFFC. In the future, we will add "home league" ADP to this report.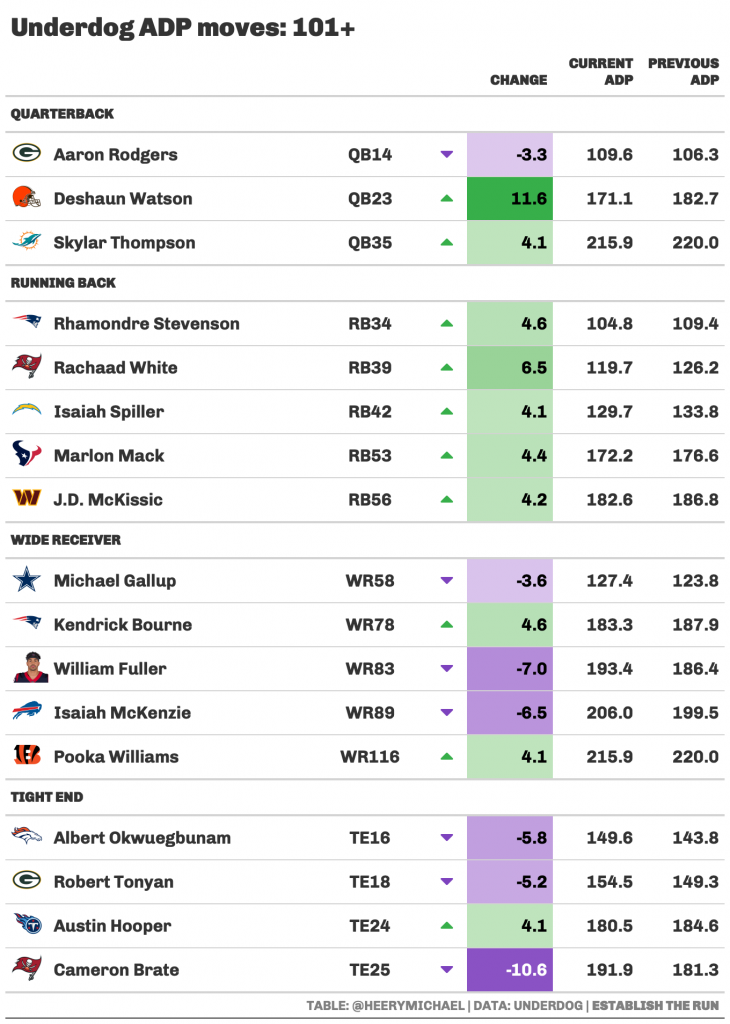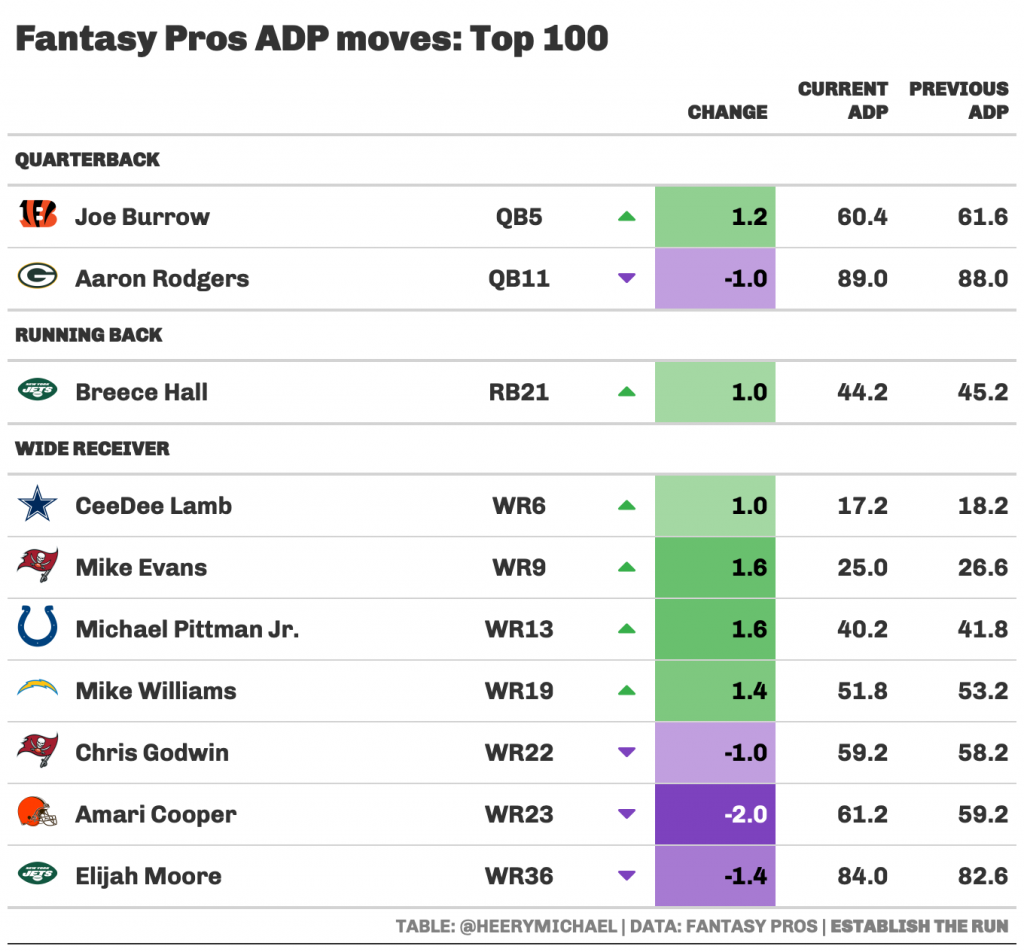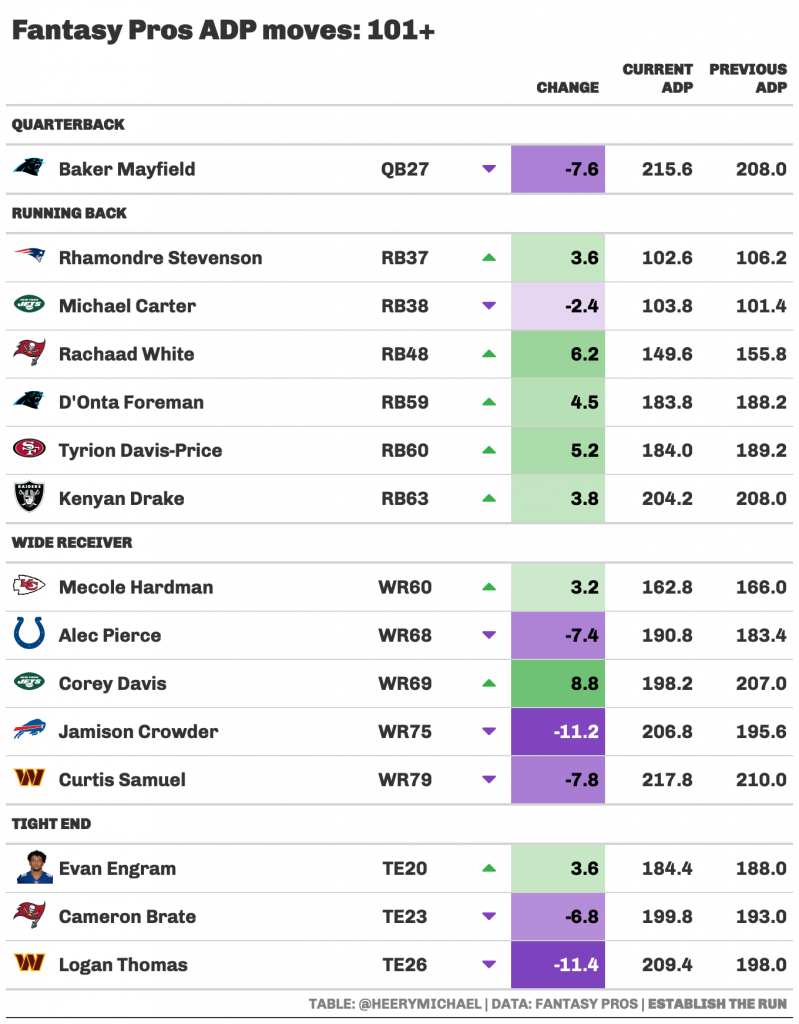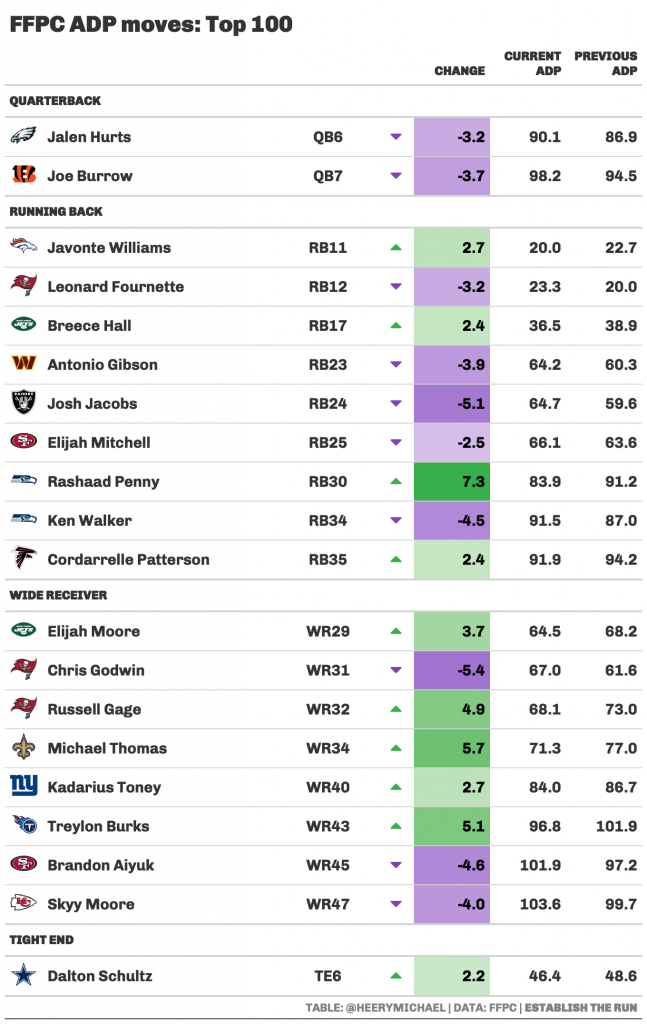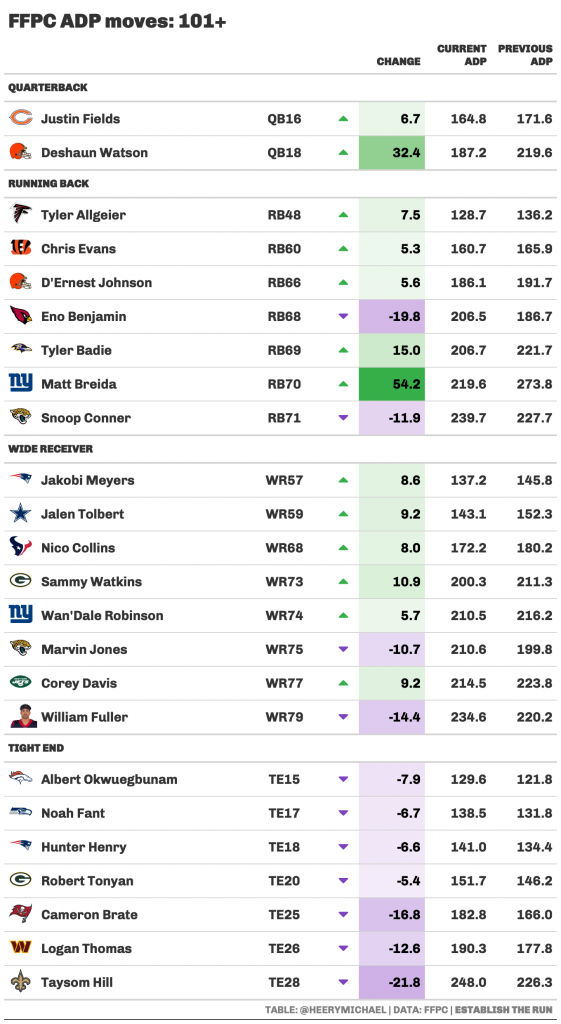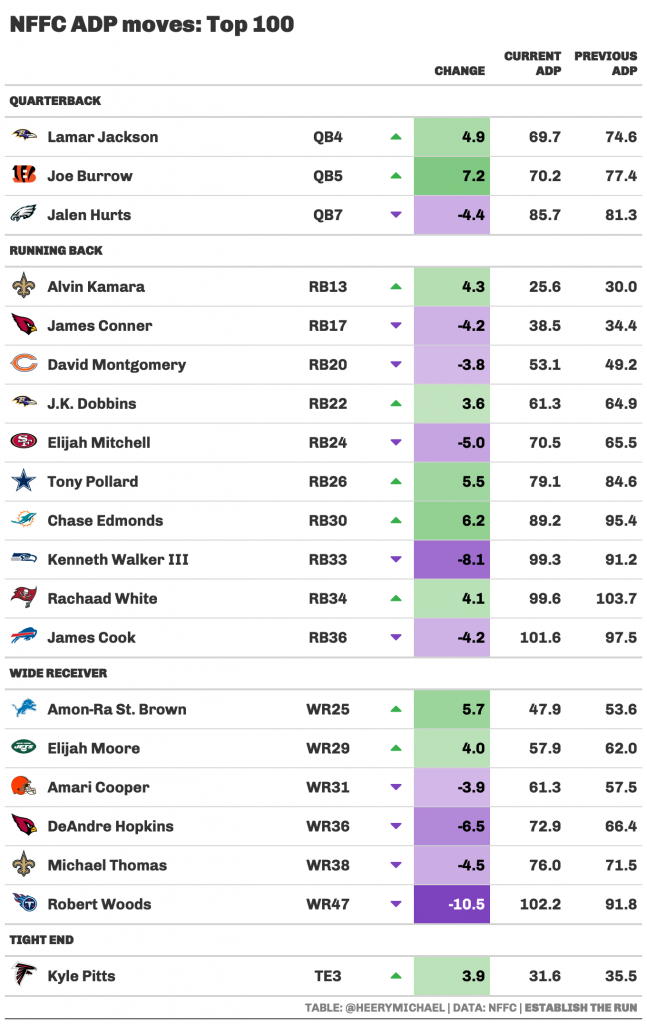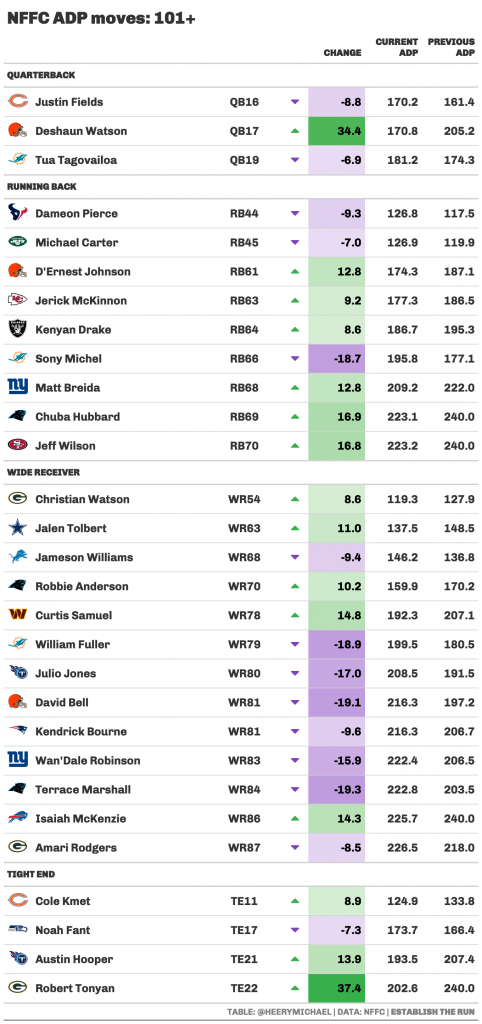 We're seeing Leonard Fournette drop to the 2-3 turn on Underdog and FFPC with reports that he's out of shape. Rachaad White, whose ADP is rising, could be a threat to Fournette, but we believe that risk is baked into Fournette's ADP and that the fitness level at this time of year is being overblown. The Tampa RB spot is such a haven for high-value touches, that it's reasonable to both buy the dip on Fournette while still grabbing exposure to White in the double-digit rounds.
The Rashaad Penny-Kenneth Walker gap we discussed last week has made its way to FFPC where the week-over-week net change between the two amounts to a full round. It's a tough situation to get a handle on because both backs seem like they are legitimately talented rushers on a team that wants to run, but it's also a split backfield on a team likely to struggle offensively. We have Walker ranked right around ADP, but he's a strong bet to make on certain builds and our preference over Penny both at cost and in a vacuum.
Deshaun Watson has moved way up across the industry with rumors that his suspension may be shorter than initially suspected. He makes sense as a gamble at around QB20 or so because QB upside drops off a cliff at that point, but you want to be conscious of where/how you're making that bet. He's a great QB2 late in managed leagues where the risk is mitigated by waivers (at his current price), but in best ball leagues, you need to be more cognizant of team and tournament structure.
As the radio silence surrounding Will Fuller continues, drafters are getting scared off. He still makes sense as a very late pick in our eyes. If he signs anywhere, his ADP will immediately increase, but the possibility he doesn't sign at all is a risk that drafters need to be aware of when putting together their teams. Similar to Watson, this risk is heightened in best ball formats where it's more detrimental if you use a selection on a complete zero.